The biggest & oldest running local show in the Moreton Bay Region.
2021 Pine Rivers Family Fun Fair
Friday 29th, Saturday 30th & Sunday 31st October 2021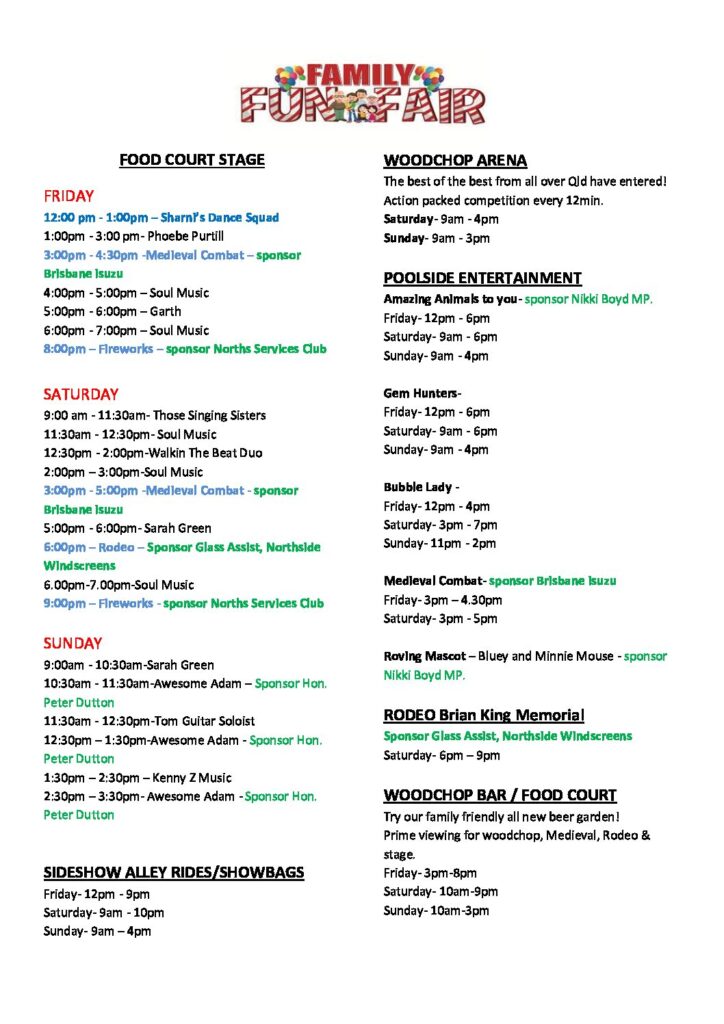 Lockdown interupted the 2021 Annual Show, The Pine Rivers Show Society are running a Fair for 3 days – 29th October till the 31st October 2021. Smaller than our Annual Show but familiar favourites like Showbags, Show Rides, Fireworks, Woodchop Arena, Medieval Combat and Rodeo Saturday Night. Smokin Butts & Ribs smokehouse, Bar and Food Court Free Petting Farm – Gem Hunting Fossiking – Incredabubbles – Special appearance from Bluey and Minnie Mouse Parking Available in Eddie Hyland Park ($5 donation Holyspirit Hornets Old Boys) Follow us on Facebook for the latest information.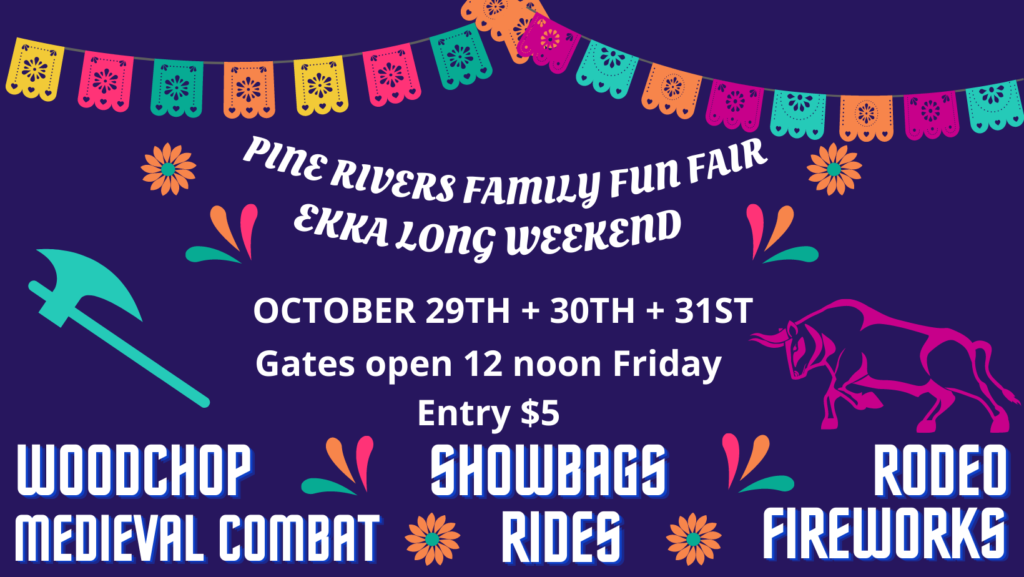 This is a Covid-19 Safe event. EFTPOS will be available at each gate to allow for contactless ticket purchasing.

Thank you to our Sponsors
PLATINUM SPONSORS
GOLD SPONSORS
SILVER SPONSORS
BRONZE SPONSORS
Bake Boss
QLD Quality Embroidery
Battery World
Lawnton Book Stop
Brisbane Caravan Storage
Transit Mechanical
L & K Lennon
J & C Davidson
Horne Family
Chicken Family
Petrie Dental
The Awning Man
Kenton Ross Funerals