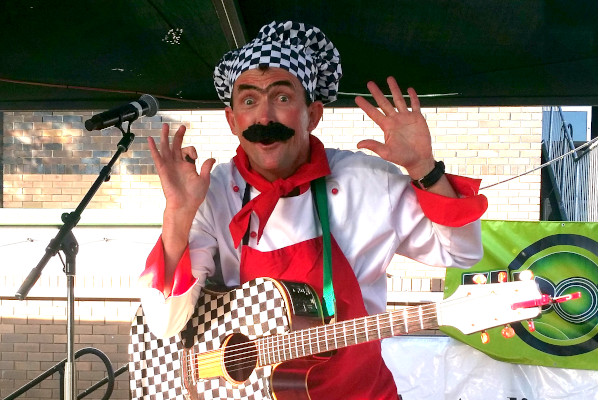 The Singing Chef is back again at the Pine Rivers Show for 2019. One of the Show's regular performers Michael McKenna, debut his Singing Chef character at last years Show, which proved a big hit.

Children and adults alike will again enjoy the catchy tunes, and choreographed dance moves, to songs such as "Making Gravy", "Add some Flour" & "Bake some Buns tonight".

Performance times
Saturday
12.00-12.30pm
4.30-5.00pm
Performed on the Flip Out Centre Stage, in the heart of the main eatery area.