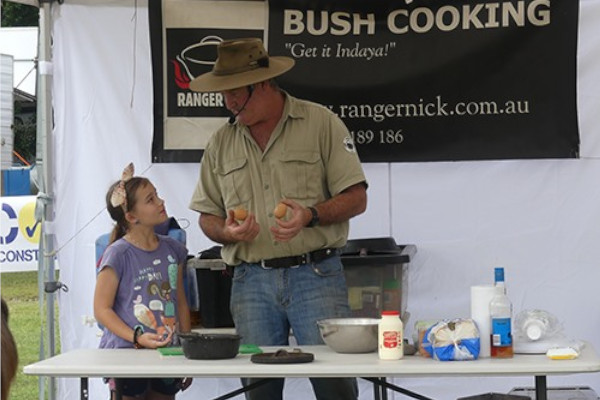 Ranger Nick, the Guru of Camp Oven Cooking is coming to the 2019 Pine Rivers show.
Keeping heritage and traditions alive, Ranger Nick combines educational information with bush poetry, yarns and ballads during his camp oven cooking demonstrations. Appealing to young and old, he leaves a lasting impression wherever he goes and is a conversational point long after the show has finished.
Whilst at the Pine Rivers Show, Ranger Nick will demonstrate the art of camp oven cooking with some delicious recipes to stimulate your taste buds. On the menu are Puftiloonies with jam and cream, his signature dish Roast Silverside & veggies, plus his twist on Bread'n'Butter Pudd'n'. Come and say G'day to this well travelled bushie, sit around the camp fire, listen to his yarns and taste some of his mouthwatering food.
To help Ranger Nick hand out the yummy camp cook food for everyone to try, will be the fabulous Brendale & Samford Bendigo Community Bank (R) Branches Mascot, "Piggy".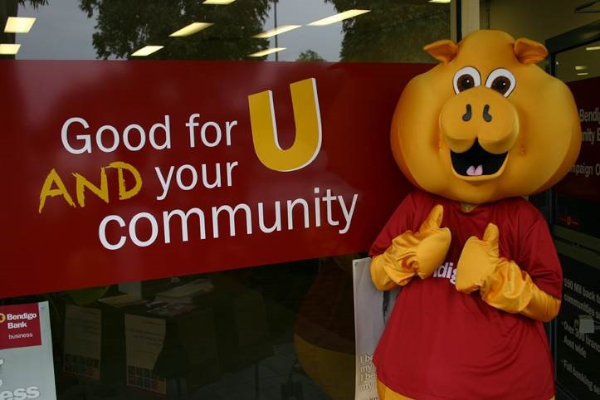 Demonstration Times
Friday
11.00am-12.00pm
2.00-3.00pm
5.00-6.00pm
Saturday
11.00am-12.00pm
2.00-3.00pm
5.00-6.00pm
Sunday
10.15-11.15am
2.15-3.15pm
Located on the Family Entertainment Stage, in the Family Entertainment Area
With thanks to our Sponsor