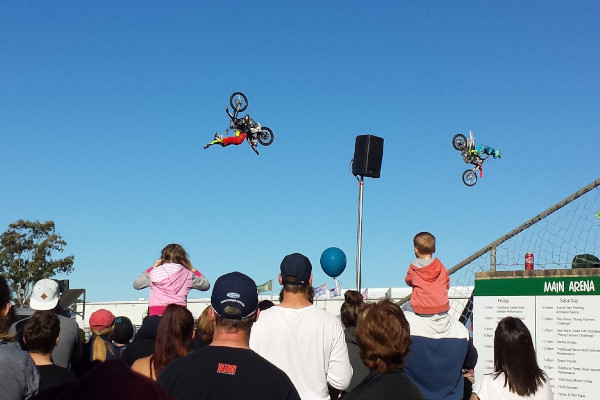 One of Australia's best International freestyle motorcross team, FMX Kaos, are ready to wow audiences at the 2019 Pine Rivers Show!
Be ready to be blown away by this gravity defying, jaw dropping freestyle motorcross show, performing in the Main Arena.
Performance times
Friday
1.30-2.00pm
7.00-7.30pm
Saturday
2.00-2.30pm
5.00pm*
*Special performance with the Rodeo
Performed in the Main Arena.