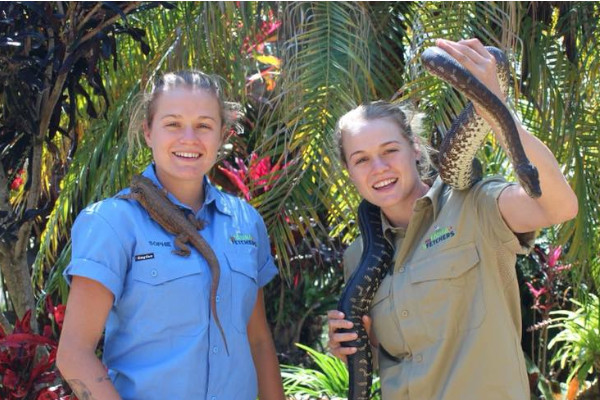 Debuting at last year's Pine Rivers Show, Bridget & Sophie Thomson are back with their beautiful dingos, snakes and other wildlife.
The Fauna Fetchers are identical twin sisters who's mission in life is to ignite a passion in people to help our native wildlife, and strongly believe the key to conservation is the education of the younger generation.

Located in the Family Entertainment Area, you can go visit the Fauna Fetchers throughout the day to see their display of wildlife, or catch them for their presentations at the times listed below.